Blog
EMO Hannover European Machine Tools Exhibition
By CHUMPOWER 2017/10/23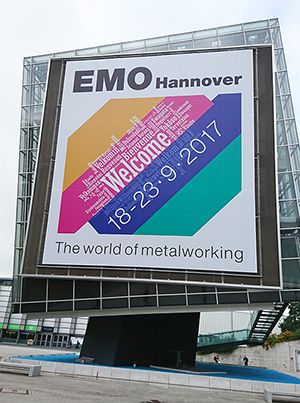 The worldwide famous "EMO Hannover European Machine Tools Exhibition", hosted by the European Machine Tools Industry Cooperation Committee, recently owns the tools industry organizations from 15 countries that represents all major machine tools manufacturers in W. Europe. With over 1,500 memberships; the Committee is the single source with the greatest potential in the international machine tools market. This exhibition totally has 27 exhibition halls with outstanding scene; CHUMPOWER was displayed in G96 of the 5th Hall, displaying components working with the precise machine tools.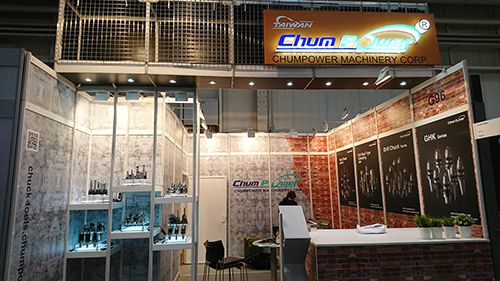 In the famous "EMO Hannover European Machine Tools Exhibition", many well-known machine tools manufacturers were displaying the new models; except the multi-processing machines that can perform lathe, milling and drilling works simultaneously, MAZAK has exhibited the lathe-associated and robot combinations; DMG MORI has occupied an entire exhibition hall that displayed many kinds of machine tools. For the machine tool parts, tool holder mostly are sintering-formed; yet, hydraulic tool holder also have certain market in Europe.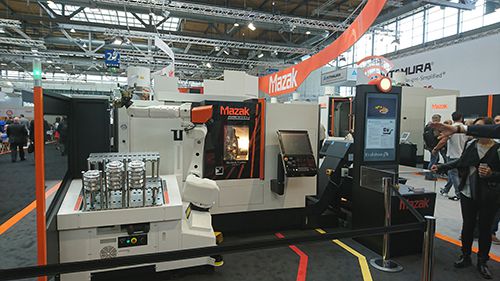 In response of the trend of Industry 4.0, almost every machine tool is equipped with robots; in addition, many manufacturers have exhibited the cloud and smart control system applications; among them, robot-hold automatic warehousing system operates robot to select and send objects to the designated place by software setting. By the combination of exchange disc and the measurement, the machined object is sent to the measuring system over the exchange disc and robots, and implemented the possibility of immediate measurement.
Under the trend of Industry 4.0, CHUMPOWER is positively transforming itself into a smart factory. Recently, it has introduced the automation equipment and systems, expecting to fully implement the smart manufacturing target.
CHUMPOWER machinery Corp. possesses the copyright of this article. It is not allowed for any form of reprinting or distribution without the authorization and indication of source.Wereserve the right to claim for its legal right. Contact us if you have any questions or intents to reprint this article. Marketing Department: hanna@chumpower.com
Tweet